The footprints that were stolen from the Wolverine tracksite near Tumbler Ridge were turned in voluntarily to the RCMP in late May, 2004. The footprints were in good condition, though the slab bears several chisel and scrape marks from its unskilled removal. The footprint block will be reinforced by P.R.P.R.C. palaeontologists to prevent microfractures caused by its removal from expanding. This specimen will be accessioned into P.R.P.R.C. collections.
The return of the fossil footprints was a welcome event, though the destruction of at least two other prints and the removal of these prints essentially represents a loss of scientific data from the site, as well as marring one of only two tracksites open to public viewing in the Tumbler Ridge area.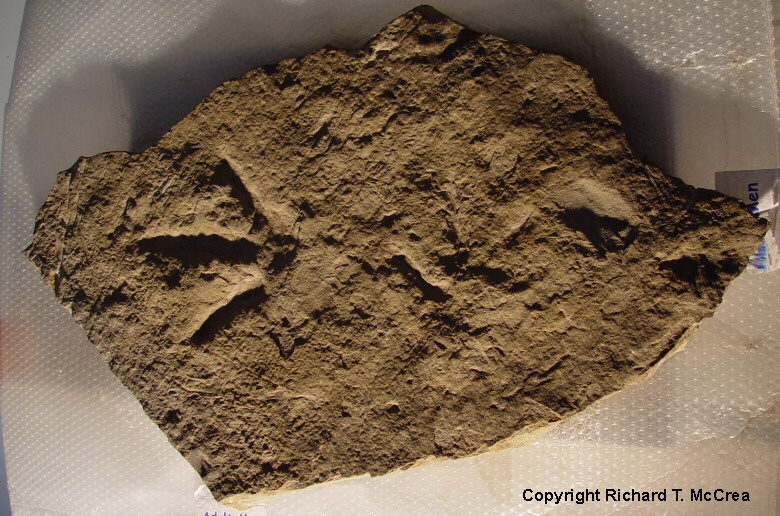 The Wolverine trackslab shortly after it arrived at the PRPRC.